Zove Beauty
Rose & Ivory Beauty Sleep Set (Limited Edition)
Regular price
$99.00
Sale price
$138.00
Tax included.
Shipping
calculated at checkout.
Rejuvenate Zovernight with the Ultimate Beauty Sleep Kit!
*Save $39 When You Purchase
 

This Set

Start your Night Time Pampering Journey 💫 at home by massaging away any facial tension with your Gua Sha Tool, followed by a cooling, relaxing sensation as you roll your Signature Facial Roller along with your favourite skincare. Next, your Dreamy Silky Pillowcase 🌙 awaits you in bed. Imagine sleeping on clouds, waking up with no knots in your hair. Your skincare still sitting beautifully on your face, not absorbed into your pillowcase. We call this - Rejuvenating Zovernight 💫
Includes:
1 x Premium Rose Quartz Facial Roller

1 x Premium Rose Quartz Gua Sha Tool
1 x Premium 100% Mulberry Silk Ivory Pillowcase 
Luxurious Gold Foil Gift Box  
Benefits of our 100% Mulberry Silk Pillowcase
 

here.
Benefits of our 100% Genuine Facial Tools
 

here.
---
More from this collection
Customer Reviews
07/31/2020
Julia S.
Australia
Amazing
I love the pillow cases, with regularly ones my hair would get so notty and I'd have harsh imprints on my skin. I also bought the qua sha and the roller and honestly I've seen a huge different in my skin. I'm so please with all of my items. Thank you so much to Zove Beauty and the owner who makes it so personable with the card send outs with my purchases.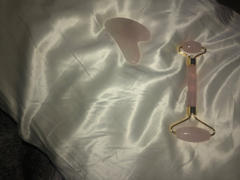 So happy to hear!! Thank you so much for taking the time to let us know Julia, it means a lot. Genuinely thankful all 3 items have been so helpful for your skin - here's to happy, healthy skin always!! x Adeline
07/17/2020
Amy M.
Australia
The Rose Roller & amazing Adelina
I purchased this gift pack as a gift for a friends birthday, she has loved it and found it gives her "me time" that she dedicates to herself in her busy routine on a farm. The Customer Service from Adelina was above and beyond, she was wonderful and personalized to the care knowing this was for a gift and purchased as a pre-order. I will be back for some tools of my own :)
Thank you Amy for your kind words. We are so glad she loves it (extra self care time post busy work days on her farm - that's so cool!). Can't wait for you to join the #ZoveTrove family too, Amy! :) x Adeline
05/27/2020
Tine' T.
Bermuda
Love Zove x
I bought the Best Sellers Beauty Sleep Kit (FREE Biologi Rosehip Oil) with the rose quartz face roller and the jade gua sha. I could not decide between the stones and I am glad that I bought the kit because I absolutely love the products. It feels so therapeutic when I use them and I just love the silk pillow cases. The customer service has been stellar. I received a personal message upon receipt of the kit. I definitely recommend this kit.
Hi beautiful Tiné! Thank you again for your kind words and we're so happy for you to be the first #Zover in Bermuda! :) x Adeline
05/18/2020
Monica S.
Australia
Changed my life
My skin texture and feel has completely changed. The silk is soft and doesn't dry out my face. The tools have helped cramp deep toxins, reduce puffiness and ultimately make my skin smoother & healthier. Blown away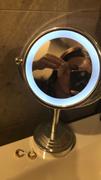 SO good to hear, Monica! :) Sounds like the full set is really working a treat!!
05/18/2020
Rachel W.
Australia
Great gift
Speedy delivery and beautifully presented. I gave it to my 18 year old daughter and she really loves it
Happy to hear that, Rachel :) Glad she's loving it!